A Personal Story …
Home Support Services' origin can be traced back to the '90s.  At that time, my wife and I realized our parents were having more and more difficulty keeping up with their daily housekeeping chores.  When we looked closer, we found a number of things that greatly concerned us. Our parents were not eating regular, nutritious meals.  They were not taking their prescriptions as directed (if at all) and did not know when they had last seen their doctors.  It was time to address their home care needs!
We lived three hours away and started making more frequent phone calls and visits to help organize things.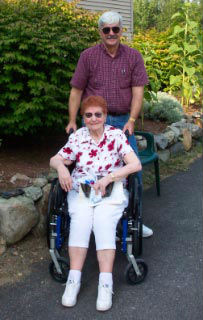 Just as we were making progress, one parent was diagnosed with Alzheimer's disease followed by a massive stroke for another. Many immediate steps had to be taken for our parents' safety and well-being.
We did not know where to turn.  Who do you call?  Where do you go for help?  It quickly became apparent that if our parents did not have anyone to advocate for them, they would be in serious trouble.  After many, many phone calls and a lot of research, we identified State programs that our parents qualified for, elder attorneys for their legal needs and in-home health care agencies to assist them each day.  It was truly a learning experience for us.
In 2002 we decided to open Home Support Services.  There was a need and we had the experience.  We knew we could share what we had learned with others.  We could relate to feelings of guilt, frustration and helplessness.  Operating a non-medical, in home senior care company was something we felt would be a rewarding experience…and we were right.
If you have a loved one who would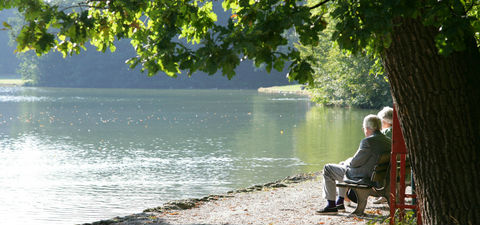 benefit from our homemaker, personal care and/or medical alert services, call today!  We may be just what you're looking for.
Also, if you simply have a question about in-home elder care, we'll do our best to answer it.  As always, we look forward to any opportunity to add  seniors to our growing family of clients.