Our Caregivers Provide That Needed Helping Hand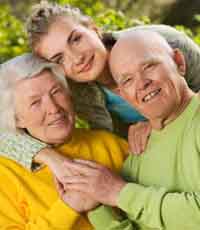 Our Homemaker service for Maine seniors is intended to provide a helping hand with the household chores they face each day. Maybe they are no longer able to accomplish these tasks, or, simply no longer wish to do them. In either case, our Homemakers may be just the solution you have been looking for.
Visits from our Team members not only enhance the quality of life for our clients, they also
provide peace of mind for the family members. Knowing that someone is looking in on their loved one on a regular basis, monitoring their safety and security, taking care of the cooking and cleaning, or simply socializing, is reassuring.
Billing
We typically invoice our clients at the beginning of each month.  The invoice may be sent to the billing address of the client's choice.  We also offer the convenience of paying by mail or online via the Internet.  Payments may be made by check, credit/debit card, or, online from a checking account. 
If you would like more information, or to begin Homemaker service, call (888) 892-1454.  A representative will be in touch with you right away.  If you require a higher level of service, please consider our Personal Care Assistance service.