Hands-On Care From Registered PCAs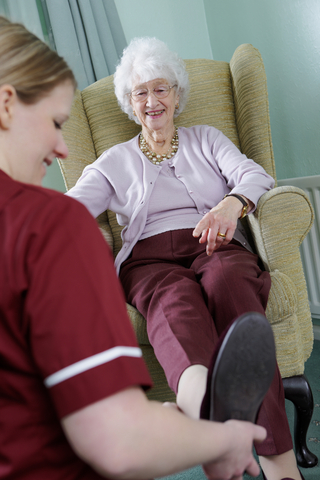 While our Homemakers perform light housekeeping duties (see Homemaker), our Personal Care Assistants (PCAs) perform both light housekeeping and hands-on assistance to Maine's elderly. To do so, all PCAs have successfully passed a state-approved PCA course prior to being assigned to a client.
Working with each new client, and family members, a unique Plan of Care is developed to meet each client's particular needs.  A precise schedule of days and times of visits is created, including the tasks to be
completed on each of those visits.  Typically, one specific caregiver is dedicated to each client.  This approach clearly sets the expectations necessary for us to be successful in our mission.
Employee Screening
As with Homemakers, all Personal Care Assistants are bonded and covered by liability and workers' compensation insurance.  Additionally, all employees undergo an extensive background check.
Searches are conducted for the Maine State Criminal Database, County Courthouse Records, the National Criminal File, State Driving History, Social Security Verification, Personal and Business References.